Shared e-scooters: from novelty to necessary
Dott records longer trip distances and increased use of packages to save costs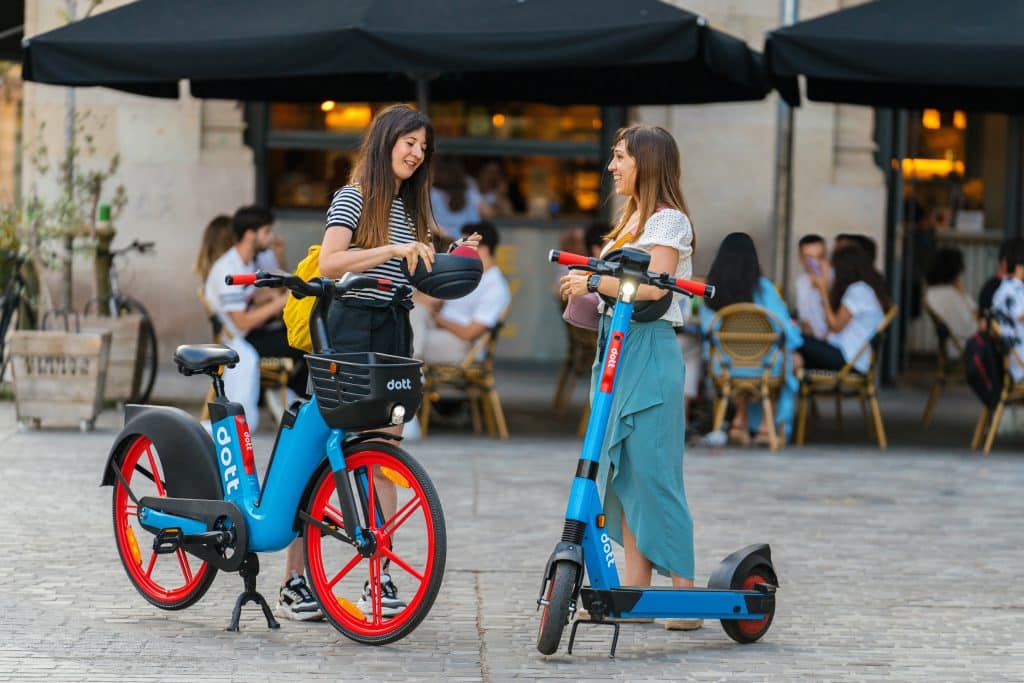 Image available here
Dott, the responsible European micromobility operator, has seen a shift in use during the first half of 2023. The average ride distance between January and June grew by 9%, reaching 2.36km compared to 2.17km during  the same period in 2022. 
The longer rides suggest that shared e-scooters are being used for more significant trips, accelerating a shift from cars to sustainable travel. Over two third (69%) of Dott users that previously travelled by car, ride-hailing or taxi say they have reduced their use of those more heavily polluting methods..1 
Along with longer trip distances, the number or rides using passes has increased by over one fifth (22%). With households facing increased pressures on their finances, the increased use of passes shows that users are looking to achieve greater value by committing to Dott's selection of daily, weekly and monthly passes. 
Henri Moissinac, Co-Founder and CEO, Dott, said: "We are seeing a combination of factors resulting in people using our services more frequently and for longer. Cities are improving infrastructure, making it safer for people to choose micromobility to get around. And households are looking to save costs where they can, switching expensive car ownership for shared e-scooters and e-bikes. Our services offer a safe, reliable and affordable solution to help people get around efficiently, combining with public transport for longer trips."
The environment and social impact are at the heart of every business decision at Dott. The micromobility company has set out its goals and progress at ridedott.com/sustainability. 
-ENDS-
Notes to editors
1 Based on a survey of 1,402 Dott riders across Europe, in Belgium, France, Italy, Sweden and the UK. Jan '23. 
About Dott
Dott is a European micromobility operator founded by Henri Moissinac and Maxim Romain, with the mission to free our cities with clean rides for everyone. Dott currently operates over 40,000 e-scooters and 10,000 e-bikes in top cities in Belgium, France, Israel, Italy, Poland, Spain, Sweden and the UK. Dott has won two of the biggest micromobility tenders in the world, in both Paris and in London. Dott has a staff of over 600, with its main teams located in Amsterdam, London and Paris.