Rise of two-wheel trips at the start of 2023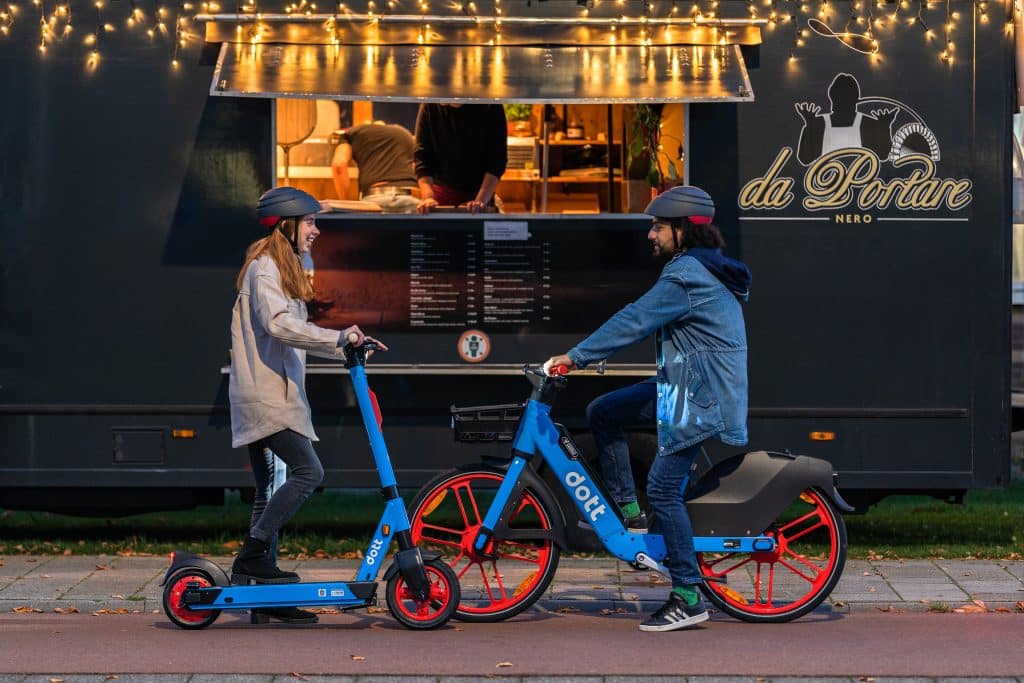 Image available here
Dott, the responsible European micromobility operator, has seen growth in both rides and riders, reaching record levels at the start of 2023. The number of rides taken on Dott's shared e-scooters and e-bikes between January and March 2023 grew by

20%

year on year, with

23%

growth in the number of riders. 
The biggest monthly increase was in January, with a

35%

increase in the number or rides taken by

39%

more riders. More people choosing two-wheels to travel in the winter months shows that Dott's shared vehicles are being relied on as an everyday means of travel, rather than a leisure activity for warmer weather. This is supported by peak travel times between

17:00-19:00,

and

08:00-10:00

on weekdays. 
Riders are travelling for longer distances on Dott's service. Average ride distance rose by over

12%

across the first quarter of 2023 compared to 2022, reaching

2.3km

in March, for a duration of

11 minutes

. 
Henri Moissinac, Co-Founder and CEO, Dott, said:

"Across all our markets, we  continue to see a shift from occasional use, to providing a reliable and efficient solution for everyday travel. Seeing such significant usage increases during the winter months shows that as our service matures, shared e-scooters and e-bikes are increasingly the preferred way for people to move around their cities, all year round." 
The environment and social impact are at the heart of every business decision at Dott.

The micromobility company has set out its goals and progress at

ridedott.com/sustainability

.  
-ENDS-
About Dott
Dott is a European micromobility operator founded by Henri Moissinac and Maxim Romain, with the mission to free our cities with clean rides for everyone. Dott currently operates over 40,000 e-scooters and 10,000 e-bikes in top cities in Belgium, France, Israel, Italy, Poland, Spain, Sweden and the UK. Dott has won two of the biggest micromobility tenders in the world, in both Paris and in London. Dott has a staff of over 600, with its main teams located in Amsterdam, London and Paris.