Car trips cut by shared e-scooters and e-bikes
New data reveals the impact of shared micromobility services for EU Mobility Week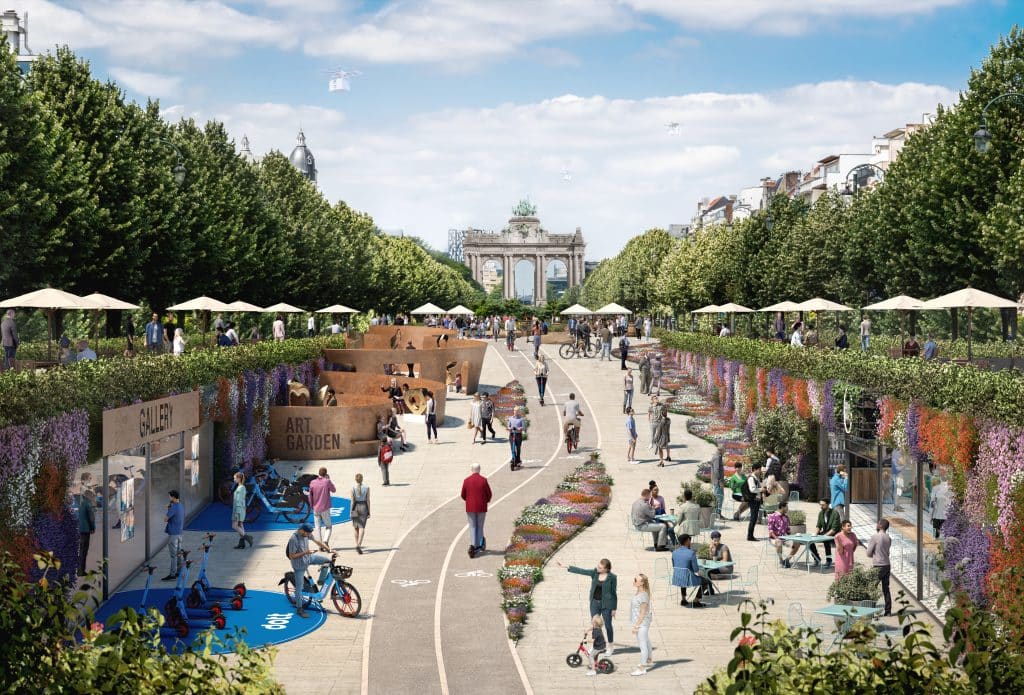 Images available here
Dott, the responsible European micromobility operator, today unveils new research highlighting the impact of its shared e-scooter and e-bike services in cities across Europe.1 More than one quarter (26%) of Dott trips replaced motorised alternatives such as car, taxi or motorbike, equal to removing over 8 million2 polluting journeys last year.  
Nearly two third of Dott users (62%) that previously travelled by car said that they are using that mode less since starting to use Dott.3 And riders are travelling for longer, with the average ride distance up by 9% to 2.36km in the first half of 2023. 
Dott's shared vehicles have become a frequent, everyday solution for its users, with 63% of trips used for commuting. By combining public transport with shared e-scooters and e-bikes, Dott's riders benefit from a compelling alternative to cars across longer distances. 58% of riders combine Dott with public transport and 50% use a public transport pass. The figures demonstrate that shared e-scooters and e-bike service support, rather than replace, public transport.  
Persistent high fuel costs are continuing to influence people's travel decisions. Over one in four (28%) say that they are using shared e-bikes and e-scooters more as a result of the energy crisis. Shared micromobility services save users from vehicle purchase and maintenance costs, providing a reliable and efficient alternative to ownership. 
Henri Moissinac, Co-Founder and CEO, Dott, said: "As we approach the end of our peak season, European Mobility Week provides an opportunity to explore how our riders are using our service. With the majority of trips now coming from an everyday solution to commuting, we're having a real impact in reducing car use. We are focused on providing a safe, reliable service at scale to help more people choose sustainable transport when travelling across their city."

'Inside Dott' 
To mark European Mobility Week, Dott has opened up the doors to its Operations Centres across Europe. Visitors have been able to see how Dott's unique in-house model, and commitment to delivering its service responsibly, provide a high quality and reliable service for its users.
The environment and social impact are at the heart of every business decision at Dott. The micromobility company has set out its goals and progress at ridedott.com/sustainability. 
-ENDS-
Notes to editors
1 Based on Dott research targeting 6,930 Dott users who had ridden within the last 30 days, conducted between 27 July and 14 August 2023. 
2 Based on Dott's total number of rides in 2022 (33,603,491)
3 Respondents who said they used personal cars, taxis or ride-hailing services less.
About Dott
Dott is a European micromobility operator founded by Henri Moissinac and Maxim Romain, with the mission to free our cities with clean rides for everyone. Dott currently operates over 40,000 e-scooters and 10,000 e-bikes in top cities in Belgium, France, Israel, Italy, Poland, Spainand the UK. Dott has a staff of over 600, with its main teams located in Amsterdam, London and Paris.